CLEANSE
> pH Balanced
> Protects your skins Natural Barrier
> Fragrance Free
> Suitable for any skin type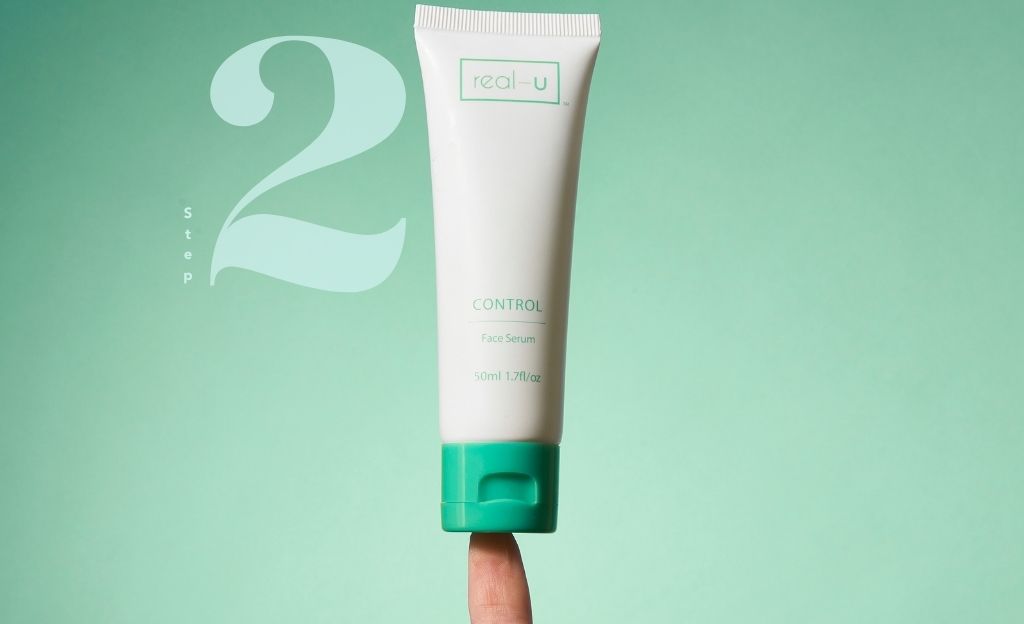 CONTROL
> Helps regulate oils
> Inhibits acne causing bacteria
> Anti-inflammatory
> Healing and strengthening
HYDRATE
> Keeps oil glands calm
> Protects skin
> Locks in vital moisture
> Hydrates without clogging pores
WHAT CUSTOMERS SAY
RECOMMENDED BY DOCTOR
I recently started using your product after being recommended it by my doctor and I have never felt so comfortable in my own skin!! - Zoe
NEVER FELT SMOOTHER
I have been religiously using the @realu skincare for the past 2 weeks and wow my skin has never felt smoother. My acne has cleared up and it makes the makeup application process so much easier. - @jasminford_makeup
YOU SAVED MY LIFE
"You have saved my life! And my confidence thank you. Thank you to all you guys and your amazing products." @taketone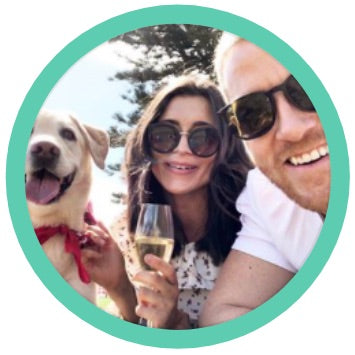 ONLY REAL-U ON MY FACE
"I'm scared to imagine how much money I have spent over the years, only to result in my skin being even more irritated! I'll now only ever put real-u on my face!" @hannahdaisystevenson
AMAZING RESULTS
"Thank you so much for these wonderful products!! ! I have seen amazing results in my skin in just 2 weeks!!" @jess_coppard
MY CONFIDENCE IS BACK
"real-u gave me my confidence back. I got to the stage where I didn't want to go out, I felt so gross, I couldn't leave the house without makeup. But now all gone!" @jo__vintage
THANK YOU SO MUCH
"Thank you so much for creating such a skin product that actually works!! Now I wake up every morning with the smoothest skin." @larissabali
HAPPY TO FIND
"I just want to say THANK YOU for sharing such an amazing product! I am committed to this product! I can't say thank you enough!!!" @moniquebaileyfox
CHANGED MY LIFE
"I no longer have those stubborn, persistent breakouts anymore. I have seen a massive difference in just two months!!" @myrnamansor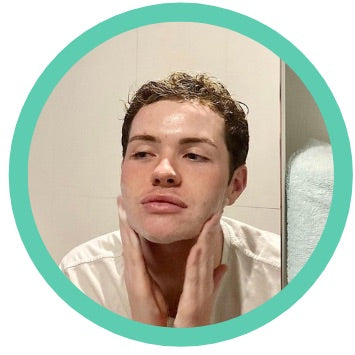 FALLEN HEAD OVER HEELS
"These products have been so gentle and hydrating but they've also helped with managing my oil and getting rid of my acne and acne scars." @luketheinfamous
HEY REAL-U BEAUTY
Follow us on Instagram for skin tips, special offers and of course - the latest before and after pics!
real-u, a proven and trusted way to clear acne and pimples without the harsh side effects of the two common nasties found in most acne products. Whether it's teen acne, adult acne or the occasional pimple, our advanced acne skincare range has got you covered.
Our gentle, hypoallergenic, dermatologically tested products deliver the 4 key benefits you need to break the acne cycle. Unique to real-u, this breakthrough in skincare technology works with your skin not against it, delivering real results - clearing, healing and rebuilding the health of your skin.  
But taking care of your skin isn't just about using the best acne products, it's also about understanding acne prone skin. Our one-of-a-kind online support and education system was developed by our founder and skincare guru Ebony who is passionate about helping others find confidence in their skin again. Ebony and her team are available to all real-u customers for personal skincare consultations, advice and guidance via askebony@real-u.com.
Our Real Talk blog is a rich source of information full of expert skin tips and advice for people with problem skin. Easy to read guides on hormonal acne, cystic acne, acne scarring, back acne, blackheads and even delicious recipes for clear skin.
If it's clear, healthy skin you're looking for… we have everything you need!
HEY BEAUTY
Gain VIP access to special offers, new products and the best skin tips (trust us - your skin will love you for it)
PLUS receive 10% OFF your first order!