5 TIPS TO HELP CLEAR HORMONAL ACNE
Avoid high GI foods such as sugar, highly refined carbohydrates and highly processed foods.

All of these foods turn into sugars in the body which elevates your insulin levels - high insulin levels can result in breakouts. Include skin-friendly foods into your daily diet.



Avoid dairy

There are many hidden hormones in the foods that we eat and drink. Dairy is an obvious one, as it contains cow hormones, that can impact our hormone levels resulting in breakouts. Try dairy alternatives like almond & rice milk.



Be aware of stress

Stress can have a massive negative impact on your skin. Spend some time each day in a relaxed state of mind, especially whilst doing your skincare routine. Try incorporating massage into your cleansing step to relax your skin and your mind. Staying calm helps your skin to stay calm.



Don't strip your skin

Stripping the skin with harsh products that contain Benzoyl Peroxide and Salicylic Acid, irritates your skin and sends your oil glands into overdrive. If you are already suffering from high oil production due to your hormone levels, this is only going to make the problem worse. Use products that work with your skin's natural functions.



Get enough sleep

Not getting enough sleep makes it harder for your body to process sugars and also results in you craving sugary foods, which as we know is not good for your skin. Get 7-8 hours of beauty sleep each night.
ADVANCED ACNE SKINCARE
Our unique Australian made formula has revolutionised the way we deal with acne and oily prone skin. Our no nasties range means no more harsh strip and burn side effects.
3 STEPS TO CLEAR SKIN
1. CLEANSE
Perfectly cleanse problem skin without stripping or over-drying your skin.

2. CONTROL
Control and clear acne and pimples while rebuilding the health of your skin.
3. HYDRATE
Hydrate your skin by locking in vital moisture, without clogging the pores.
+ REMOVE
Prevent emerging pimples and speed up the healing process of existing pimples.
WHAT CUSTOMERS SAY
NEVER FELT SMOOTHER
I have been religiously using the @realu skincare for the past 2 weeks and wow my skin has never felt smoother. My acne has cleared up and it makes the makeup application process so much easier. - @jasminford_makeup
YOU SAVED MY LIFE
"You have saved my life! And my confidence thank you. Thank you to all you guys and your amazing products." @taketone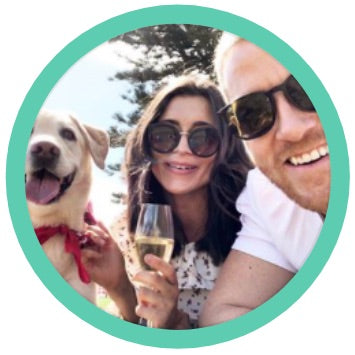 ONLY REAL-U ON MY FACE
"I'm scared to imagine how much money I have spent over the years, only to result in my skin being even more irritated! I'll now only ever put real-u on my face!" @hannahdaisystevenson
AMAZING RESULTS
"Thank you so much for these wonderful products!! ! I have seen amazing results in my skin in just 2 weeks!!" @jess_coppard
MY CONFIDENCE IS BACK
"real-u gave me my confidence back. I got to the stage where I didn't want to go out, I felt so gross, I couldn't leave the house without makeup. But now all gone!" @jo__vintage
THANK YOU SO MUCH
"Thank you so much for creating such a skin product that actually works!! Now I wake up every morning with the smoothest skin." @larissabali
HAPPY TO FIND
"I just want to say THANK YOU for sharing such an amazing product! I am committed to this product! I can't say thank you enough!!!" @moniquebaileyfox
CHANGED MY LIFE
"I no longer have those stubborn, persistent breakouts anymore. I have seen a massive difference in just two months!!" @myrnamansor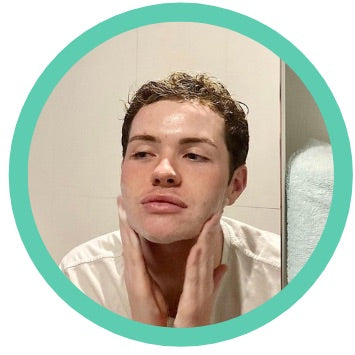 FALLEN HEAD OVER HEELS
"These products have been so gentle and hydrating but they've also helped with managing my oil and getting rid of my acne and acne scars." @luketheinfamous