1. Hormones:Are major culprits in triggering acne, as they play a significant role in determining how your skin functions. Avoid dairy and sugary foods as they are known for affecting your hormones.
2. Gut health: You might be surprised but your gut's micro flora is directly related to the health of your skin. Promote gut health with a good probiotic and healthy eating.
3. Stripping your skin: Cleansing with harsh products, over-exfoliating, peels and microdermabrasion can all result in destroying your Acid Mantle Barrier (your skin's protective barrier). Use gentle, pH balanced cleansers and avoid exfoliants.
4. Foods: Consuming excess dairy and sugar can not only cause a spike in your hormones, but also increases inflammation in your cells. Switch to dairy free alternatives and cut back on sugar and processed foods.
5. Stress: I hate it when people say, "it's because of stress" - and then you stress about being stressed. However, when it comes to acne triggers, we can't ignore it. Take a small moment each day to relax and do our skincare routine in a stress-free bubble.
OTHER HIDDEN ACNE TRIGGERS
Makeup primers
Sunscreen
Not getting enough sleep
Bacteria on your phone
Going to bed without taking your makeup off
Not changing your pillowcase regularly
Washing detergents
Not washing your hair regularly
Constantly touching your skin
Poor nutrition
Certain medications
Harsh skincare products
Yoga mats
Helmets
Protein powders
Cashews
Tomatoes
Eggs
Sweat left on the skin
Chocolate
Dirty makeup brushes
Inconsistent skincare routine
ADVANCED ACNE SKINCARE
Our unique Australian made formula has revolutionised the way we deal with acne and oily prone skin. Our no nasties range means no more harsh strip and burn side effects.
3 STEPS TO CLEAR SKIN
1. CLEANSE
Perfectly cleanse problem skin without stripping or over-drying your skin.

2. CONTROL
Control and clear acne and pimples while rebuilding the health of your skin.
3. HYDRATE
Hydrate your skin by locking in vital moisture, without clogging the pores.
+ REMOVE
Prevent emerging pimples and speed up the healing process of existing pimples.
WHAT CUSTOMERS SAY
NEVER FELT SMOOTHER
I have been religiously using the @realu skincare for the past 2 weeks and wow my skin has never felt smoother. My acne has cleared up and it makes the makeup application process so much easier. - @jasminford_makeup
YOU SAVED MY LIFE
"You have saved my life! And my confidence thank you. Thank you to all you guys and your amazing products." @taketone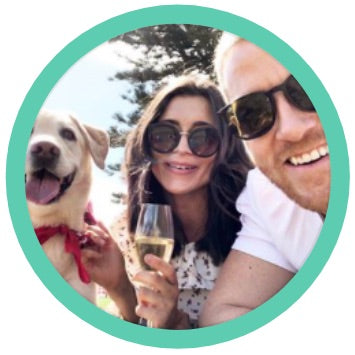 ONLY REAL-U ON MY FACE
"I'm scared to imagine how much money I have spent over the years, only to result in my skin being even more irritated! I'll now only ever put real-u on my face!" @hannahdaisystevenson
AMAZING RESULTS
"Thank you so much for these wonderful products!! ! I have seen amazing results in my skin in just 2 weeks!!" @jess_coppard
MY CONFIDENCE IS BACK
"real-u gave me my confidence back. I got to the stage where I didn't want to go out, I felt so gross, I couldn't leave the house without makeup. But now all gone!" @jo__vintage
THANK YOU SO MUCH
"Thank you so much for creating such a skin product that actually works!! Now I wake up every morning with the smoothest skin." @larissabali
HAPPY TO FIND
"I just want to say THANK YOU for sharing such an amazing product! I am committed to this product! I can't say thank you enough!!!" @moniquebaileyfox
CHANGED MY LIFE
"I no longer have those stubborn, persistent breakouts anymore. I have seen a massive difference in just two months!!" @myrnamansor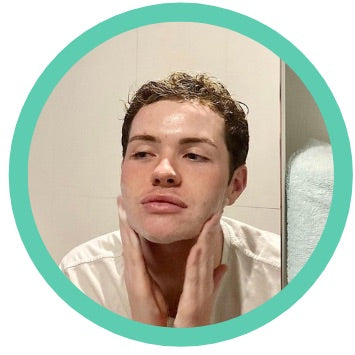 FALLEN HEAD OVER HEELS
"These products have been so gentle and hydrating but they've also helped with managing my oil and getting rid of my acne and acne scars." @luketheinfamous